Chess Malt Black Pawn - G7
Detaljer

Publiceret: Onsdag, 6. november 2019 17:35
Skrevet af MacNiels
Den 8. aftapning fra Chess Malt er kommet. Her er der tale om en 17 år gammel Ardmore fra et bourbon fad.
G7 er fra 2002 og aftappet ved fadstyrke på 59,7%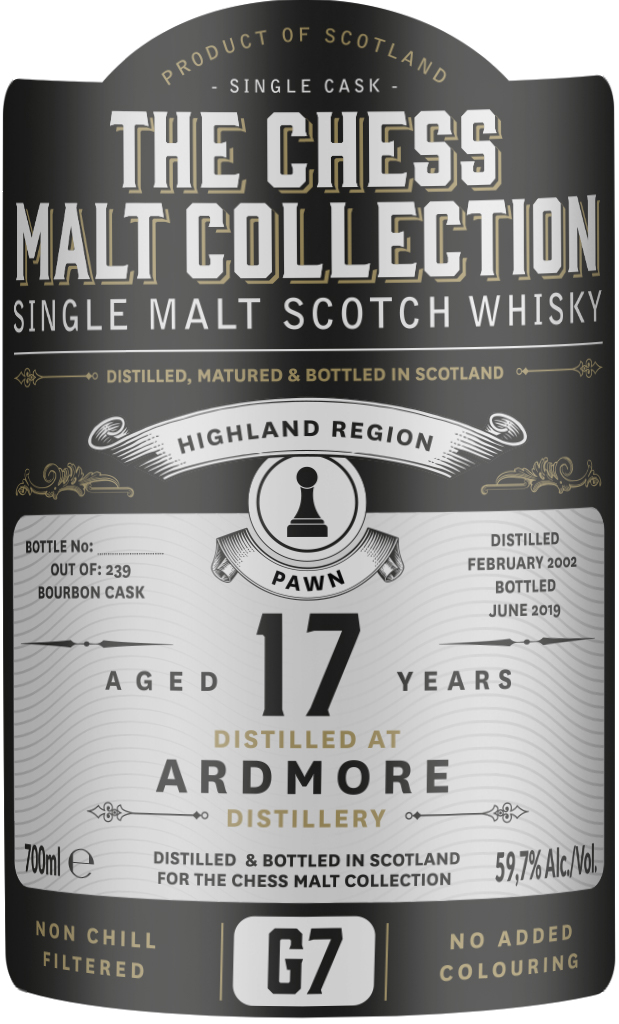 Noter (Chess Malt):

Appearance
A light golden and clear color.

Nose
Lots of vanilla, malty, coffee and caramel notes in combination with a wonderful note of peat smoke.

Palate
On the palate the whisky is dominated by sweet notes of vanilla and a nice peaty note alongside with ginger and dark berries.

Finish
Spicy and a dry earthy smoke and some very pleasant sweet vanilla notes.